Barrier-free terminal building
Orange ⇒ represents the guidance block.
Click the yellow icon to see a description of each barrier-free facility.
The facilities of multipurpose toilet vary depending on the location, so please check the icons of each restroom.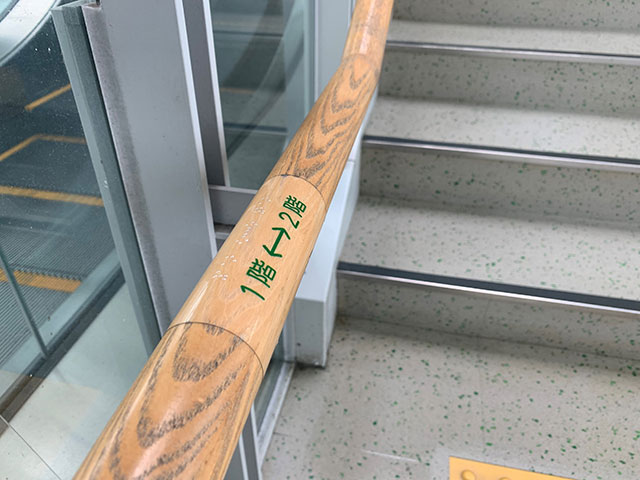 If you have any problems with the facility, please contact the General Tourist Information Center (Information) on the 1st floor.
Guidance blocks are installed from each transportation to the boarding information counter.
On the handrails of stairs and escalators, there is a Braille display board that shows the number of floors.
A flashlight linked with a fire alarm is installed as a means of providing information in an emergency to customers who are deaf or hard of hearing.
Elevator for the physically challenged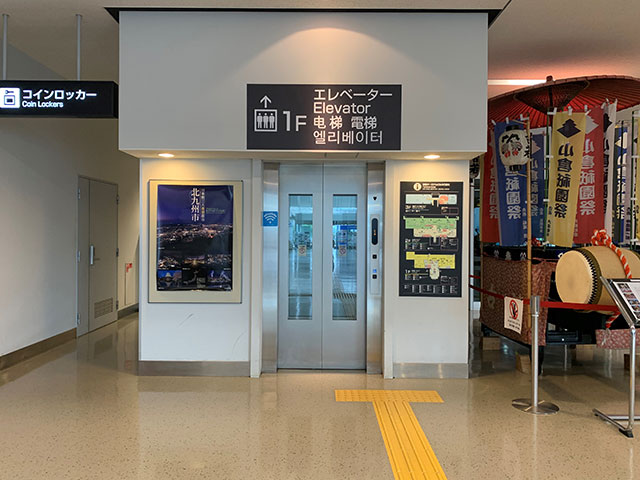 Wheelchairs are available in all elevators.
Elevator buttons are large and uneven.
The elevator has voice guidance such as the number of floors and door opening / closing guidance.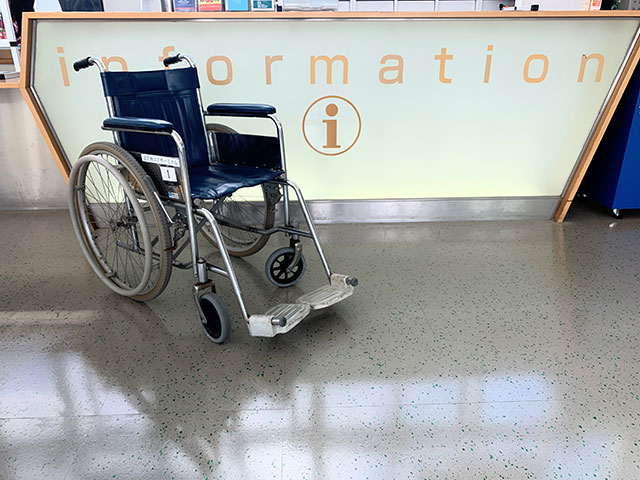 Wheelchairs can be rented at the General Tourist Information Center (Information) on the 1st floor.
Rental services are also available at each airline.For more information, please contact each airline.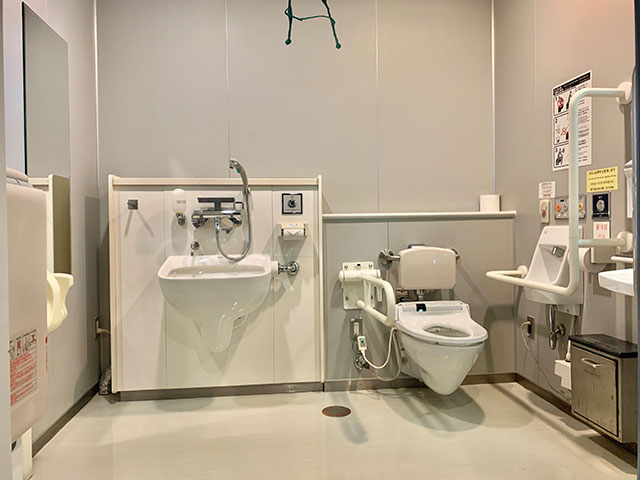 A Braille guide map is installed at the entrance of the restroom. In addition, voice guidance will be provided on the locations of men's and women's restroom and multipurpose toilets.
Multipurpose toilets are equipped with multipurpose seats and ostomate-compatible equipment.
※Please note that the equipment contents vary depending on the location of the restroom.
※For the facilities of each multipurpose toilet, please check the restroom icon on the floor map.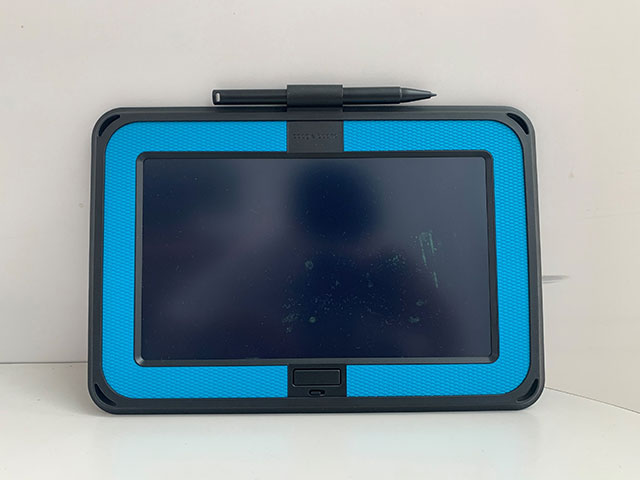 A Writing board is available at the 1st floor general tourist information center (information) and the security checkpoint.
If you wish to use it, please contact the staff.